The words of a spectator found in our mailbox:

« Bonjour,
The time of the little caravan on the esplanade near the Mount Olympus campsite in 2011 is long gone. We laughed a lot at the time and since then we've been following you regularly (see also Chimerarium.).
And this year you have made a real leap forward in your puppet evolution. Your little match girl brought tears to our eyes. A show that is close to perfection, both in the setting, the music and the handling.
A treat for us old kids.
Thank you for making us dream and see you soon.
I am sending you some photos taken on this occasion
Amitiés Gilbert »
(merci Gilbert , ça fait vraiment du bien de recevoir tes mots …)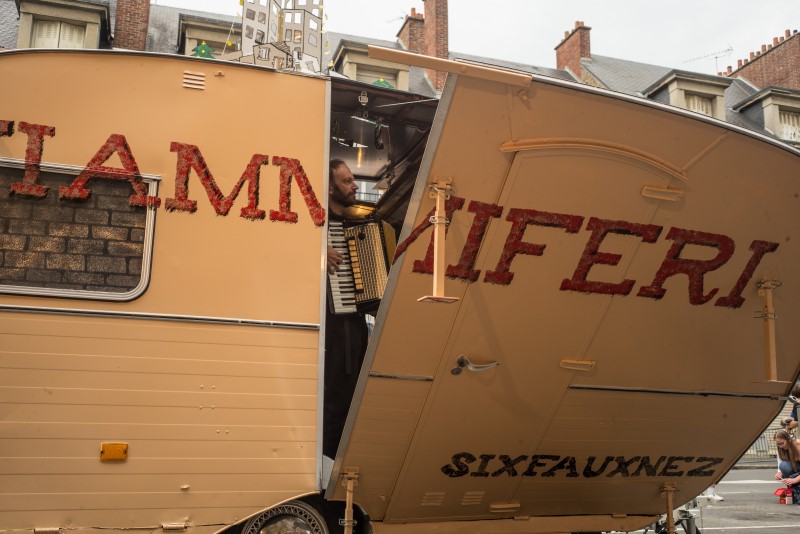 CP : Jean Pierre Estournet 
La saison reprendra le 20 mai , pour l'ouverture de Saison du Ventre de la baleine (liège)